ABOUT WE

NORTHERN LIGHTS sound system "The lights weh a shine bright" Est. 1999
Skunky D – Terry B – Sista Michelle – Panz Selecter – MBerto – Dj Deso – Fyah Ed
Founded in 1999, after 18 years of activity Northern Lights sound system is still on top of his game, gaining fans, ratings and bookings all over Italy and Europe. Based in the little city called Udine (up in the "Far East Italy" as they love to call it) Northern Lights started from the bottom: from the very first day the aim was to collect all the tools needed to be a real sound station, so after few dances they start to build the sound piece by piece. In every "NL" dancehall they use to (and still they do) "string up" their own amplifiers and speaker boxes and year after year they organized hundreds of Reggae Dancehall gigs and setted the trend for many other sounds to follow.
Back in 2004 NL did his debut in the sound clash arena against I Shence and after few italian clashes they joined the international arena by clashing sounds like: Heartical (France), Soundbwoy Destiny (Germany), Magash (Switzerland), Warrior (Germany), Foundation sound (Holland).
After a 3 years stop, "the lights weh a shine bright" got successfully back in the arena with a "lock off" perfomance at the "Royal City Clash" that took place in Turin on may 2014. To defend that title against B.I.D. from Losanne, Switzerland was the first task for 2016 which saw dem victorious with another lock-off sentence.
The following clash, "Worries in the area" 3 months later (this time in Padoa against Rootsman from Canada) ended up with the same result; once again, for the third time in a row Northern Lights managed to win every single round and never let the opponent reach the "dub fi dub" segment.
In july 2016 Northern Lights clashed for the very first time on the UK soil ("Dubplate Kings: Northern Lights vs I-Shence vs Platinum Cartel) where they delivered an impressive performance reaching dub fi dub against that night London's defender Platinum Cartel.
The year 2016 couldn't be more busy and satisfying than what it was with 3 international clashes, bookings all over Europe, booked for the second time as the host on the main stage and resident sound in the dancehall at "One Love World Reggae Festival" in Italy, resident sound and dancehall area manager at the biggest European Festival "Rototom Sunsplash" and what was probably the best thing to end such a great journey: two dances in Jamaica! The first one in Bog Walk with Top Flava sound and the other one in Spanish Town with Amplex, Bass Odyssey, Metromedia, Jigsy King and Sizzla. Thanks to "Friends for Life promotion" Northern Lights can proudly say they were the first italian sound to play in Spanish Town!!! As the years go by this sound is getting stronger and stronger and ready to conquer every arena, dancehall and massive!!!
*** EDIT***
2017, Next step:
WORLDCLASH @ AMAZURA NEW YORK *** !
1999 – 2017
NL played in: ITALY
Udine – Pordenone – Trieste – Gorizia – Venezia – Padova – Treviso – Vicenza – Trento – Modena – Bergamo – Milano – Varese – Lecco – Como – Torino – Ferrara – Reggio Emilia – Bologna – Lucca – Pisa – Firenze – Perugia – Pescara – Roma – Lecce – Taranto – Catanzaro – Crotone – Catania – Ragusa – Palermo
Slovenia
Spain
Switzerland
Austria
Germany
Netherland
England
Jamaica
soundclashes
2004 "link cup", Bologna (ITA) NL vs IShence
2007 "Salento Tag Team Clash", Lecce (ITA) NL & Kalibandulu vs Bizzarri & Boomdraw
2008 "JAM JAM CUP" Rome (ITA), NL vs Yaga Yaga
2009 "Kill or die trying" Venice (ITA), NL vs Heartical (France)
2010 "Upper Cup" Bologna (ITA), NL vs Soundbwoy's Destiny
2011 "Time to shine" Milan (ITA) NL vs General Palma vs Kalyweed vs Rising Hope vs Kaya vs Ma Gash (CH)
2011 "Time to shine" Europe finals Amsterdam (NL), NL vs Warrior (DE) vs Foundation (NL) vs Kaya (ITA)
2014 "Royal City Clash" Turin (ITA) NL vs Magic Tuts (CH)
2016 "Royal City Clash 2" Turin (ITA) NL vs B.I.D. (CH)
2016 "Worries in the Area" Padoa (ITA), NL vs Rootsman (CAN)
2016 "Dubplate Kings" London (ENG), NL vs I-Shence vs Platinum Cartel (UK)
2017 "War Ina East" Berlin (DE), NL vs Ruffpack (CH) vs King Shine (US) vs Mortal Kombat (DE)
2017 "Euro Rumble" Wuppertal (DE), NL vs Biomassa (CH) vs Splendid (PL) vs Safari (SWE) vs Irie Crew (FR) vs Warrior (DE)
northernlightssound.info
info.nlsound@gmail.com michellenl@libero.it
facebook: NORTHERN LIGHTS sound system
instagram: @northernlights_sound
twitter: NL_sound
soundcloud: northern-lights-sound-ita mixcloud: NL_sound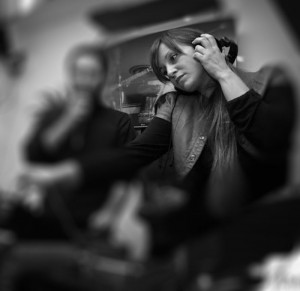 Michelle
selectress
Northern Lights Sound
Dj Deso
selecter / sound operator / studio engineer
Northern Lights Sound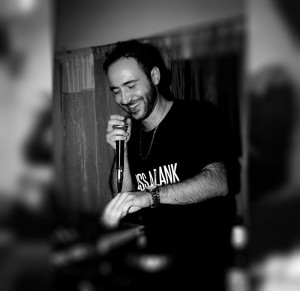 Fyah Ed
Mc
Northern Lights Sound
"

MAMANERA THE DOCUMENTARY

"

2nd EPISODE
Heavy Hammer, Mamanera Reggae Beach and OptikMovie are proud to present: MAMANERA, THE DOCUMENTARY – [EPISODE 2] the history of the most incredible spot for reggae and dancehall music in Italy.
***Big up Raffa HeavyHammer and the whole Heavy Hammer family for giving NORTHERN LIGHTS sound system the chance to be part of the "MAMANERA, THE DOCUMENTARY".
The dance happend two years ago, Mamanera Reggae Beach One Love, Heavy Hammer & Northern Lights. As we said in the clip, after all these years of activity it still feels great to be part of such a huge movement.
"Simplicity we use to survive" as Heavy Hammer would say***
"

OVERJAM FESTIVAL DOCUMENTARY

"
Two years ago we had the pleasure of being part of the first edition of this festival. Around the 11th minutes you can hear and see Northern Lights opinion on it. Big up Overjam people everytime, the thing tun up and it's getting bigger every year!
* www.overjamfestival.com
* facebook.com/overjaminternationalreggaef­estival
* twitter.com/overjam festival
* info@overjamfestival.com
"

PULL IT UP – AN ITALIAN STORY

"
9 Lives Video in collaboration with ReddArmy and Tunastudio presents:
PULL IT UP – An Italian story.
"Pull It Up" traces more than twenty years of the reggae sound system music business in Italy and features its main protagonists. The documentary chronicles an exciting and vibrant period of musical history and is full of facts and anecdotes which can be enjoyed by all. Detailing the evolution of the movement from squat parties, to business clashes, to exploring the sound system's buildings and the modern record market, this documentary shows how reggae-dancehall music and culture spread throughout Italy, as it did in Jamaica.
Directed by: Giovanni De Gaetano
DoP: Giovanni De Gaetano, Luca Bragagnolo
Written by: Paolo De Cecco, Chiara Nacchia, Giovanni De Gaetano
Editing and Post Production: Francesco Marotta, Giovanni De Gaetano
Web:
– www.pullitup.net
– 9livesvideo.wordpress.com
Contacts:
– info@pullitup.net
– ninelives.video@gmail.com
click here to see the documentary
BERGAMO REGGAE UNIVERSITY
"
BergamoReggae University è un progetto promosso dall'associazione culturale Bergamoreggae il cui obiettivo è quello di condividere nozioni e tecniche legate al mondo del sound system jamaicano mediante una serie di workshop interattivi.
Tali workshop, che si svolgeranno presso lo Spazio Polaresco dalle 17 alle 19, verranno presentati dai principali rappresentanti italiani di tale genere musicale, e tratteranno di volta in volta le principali tecniche di mixaggio, organizzazione eventi, MCing (il vocalist del reggae) e produzione. I "professori" della Universitycondivideranno con il pubblico nozioni e tecniche accumulate negli anni tramite immagini, video, parole e l'utilizzo di strumentazioni professionali che verranno messe a disposizione degli "studenti".
La presentazione del progetto, che avverrà il 25 febbraio, spetta al "padrino" del reggae italiano: Lampa Dread da Roma, membro fondatore del sound system più longevo dello stivale (One Love) e ambasciatore della musica in levare da oltre vent'anni in tutto il mondo. A seguire avremo Mad Kid "the juggling maestro" da Bologna per il mixaggio, Ed Benga (Northern Lights) da Udine per l'MCing, Raffa(Heavy Hammer) dal Salento per l'organizzazione di eventi e Bonnot (Can-I-B.I.S. records) per la produzione. In serata, dopo ogni workshop, i "professori" si trasformeranno in maestri di cerimonia e proporranno al pubblico il loro show live, trasformando lo Spazio Polaresco in una vera e propria dancehall jamaicana, per scatenarsi e ballare insieme.
visit BergamoReggae University website  to see all the other lesson besides lesson number 3